My brother Larry is in hospice care in Austin Texas.  He is dying.
My husband and I were planning on flying to see him next weekend, but have been told we should be there this weekend.  Things are moving quickly now. The end is in sight.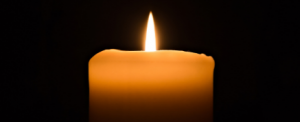 I love my big brother and have wonderful memories of how good he was to me when I was a child.  He and his wife Carolyn were kind and generous in their love and in the time we all spent together. I loved them then, and I love them even more now.
I remember when they lived in San Diego and I went with my cousin Linda to visit them. It was a wonderful area that was lush, green and incredibly beautiful and very near the ocean.  Late one night while we were there Linda and I were practicing "cheer leading" moves in the living room, while everyone else was asleep.  We were laughing and trying out all our "talents" and having a wonderful time.  We were not aware that as we were practicing our "cheerleading moves" there was a "break in" next door.  The next day the police and investigators came around and interviewed people in the neighborhood.  It was "reported" there was more noise than usual at our address.  So the police came to see if we knew or had seen anyone.  We explained why there was noise and told them we saw no one.  Heard nothing.  That was exciting stuff when you are in middle school and knew you had been "that close" to a mystery that was being solved. We all discussed it the next day and because we were young, it was the most "real life excitement" we had ever experienced!
Now I am having a different experience. I am on a different journey with my brother and his wife Carolyn and their two grown sons. There are no cheerleading "moves" that can distract me from what is happening, and happening too quickly. It is sad and terrible to comprehend.  We are not meant to be separated from the people we love. It doesn't seem right or fair. It seems cruel and devastating.  My brother is 6'2" and I think most people would say he has a big personality, with charm, good looks, very successful professionally and had a wonderful wife he loved who was an artist named Carolyn. They met in high school, fell in love and it lasted for 40 plus years. If your husband dies, does that mean you have to stop counting the years going forward as years you were married?  Can death really end the marriage of people who love each other and have shared a life together? Have had children together?  Gone through the good and the bad together?  How do we say goodbye?
That's where I am now.  We fly out on a plane tonight and I will be there tomorrow to say a final goodbye to my brother.  Will he even be conscious? Awake? Sleeping? In a coma? Or recognize me? Or recognize my voice as I tell him I love him and he was always so good to me and I will miss him?  Larry and Carolyn have had their times of sorrow.  They buried a baby named Mark Preston.  I can't imagine burying a baby, can you?  Wouldn't  you worry about the baby being alone? In the dark without anyone to hold or comfort them?  It seems so sad, this being apart from the people we love and know so well. One day they are here, then they are gone.  And the world and time ruthlessly moves on…how can that be?
I am so grateful that I was raised in a family that believes in God and His Son.  So I believe that when my brother dies he will somehow become a new being, fully conscious, alive and be in a new place where he will never die.  He will be himself, aware and have a new and different life. He will see others he knows and will see his son who died before him.  This is what I believe. This is what my parents believed and this is what my brother believes.  Is this the Truth? Is it a fantasy to help us mourn?  I do not know. But still I believe.
I remember Dylan Thomas's poem that says: "Do not go gentle into that good night ….. but rage, rage, against the dying of the light." And so, I am raging at the light that was my brother. His light will grow dim and dimmer until finally it will be extinguished ….and I will cry and mourn for my brother. I will grieve for him, as he was once alive, real and lived…and is now gone from the earth.